10 Best Crypto Exchanges UK For 2021
Cryptocurrency is booming with new coins emerging every day, and new all-time highs and new lows of coin prices.
There's also the underlying technology changing the way the world does business, from the use of non-fungible tokens to sell intellectual property rights on the Ethereum blockchain, to businesses exchanging them for pizza, it's here to stay and it's revolutionising the way we live.
When delving into the world of cryptocurrencies it can seem complicated as to where to start, there are many platforms offering a variety of different things and it can be hard to understand what to look for.
In this piece, we've outlined the top 10 best UK crypto exchanges, their features, their positives and negatives as well as their fees.
We've also outlined the features worth considering when researching UK cryptocurrency exchanges and whether or not to use one as well as how best to store your cryptocurrency after it's been withdrawn from the exchange.
1. Binance
Binance is currently the world's largest cryptocurrency exchange, since its founding in 2017, it currently processes 1,400,000 transactions per second. It is also in our opinion the best crypto exchange in the UK.
Binance offers access to over 500 different cryptocurrencies on its exchange and also offers a wallet and card. With its reputation of having very low fees, but still maintaining high levels of security, Binance has attracted a large group of users which has helped push it to become the largest cryptocurrency exchange in the world.
When it comes to fees, Binance has some of the lowest in the world, charging between 0.02%- 0.1% for purchase and trading, 3% to 4.5% for debit card purchases and is completely free for any transfers using UK bank transfers supported by the faster payment system.
Although Binance is best suited towards more experienced cryptocurrency investors due to its slightly complex user interface and options to undertake margin or futures trading, beginners will easily get the hang of the platform and find it simple enough to make their first cryptocurrency purchases.
Pros
Cons
Free and fast funding of accounts
Commission charges for trades – whilst cheap there
are other platforms that don't charge these
Huge amount of cryptocurrencies available – largest
number in the market
Fairly complex user experience – definitely designed
for more experienced traders
A large range of transaction types supported
2. Coinbase
Coinbase was founded back in 2012 and counts people like Mark Cuban as investors. Since its founding, Coinbase like Binance has enjoyed a huge rise in success.
As Coinbase works very closely with regulators, especially in the US, it also enjoys success as a reputable brand that is seen as very safe.
Coinbase currently supports 25 different cryptocurrencies to buy and/ or sell on their platform. Coinbase has typically higher fees than other platforms charging 1.49% for standard trades, 3.99% for instant buys, free faster payments, 2% plus £0.55 for instant withdrawals too.
Coinbase also charges a spread of around 0.5% for all trades plus a variable fee between £0.99- £2.99.
As an overview, given its higher fees and lower coin coverage, Coinbase is typically more aimed at beginner investors and offers a lot of help and support for those looking to get involved in cryptocurrency.
With that in mind though, Coinbase isn't as competitive to investors who understand the market a bit more and are looking for more complex tools when trading.
Pros
Cons
Free faster payments in the UK
Fairly complicated fee structure, which feels like
you're being charged for something new at each
step
Good selection of cryptocurrencies supported
Not great for more experienced investors meaning
you may have to change platform at some point
Access to cryptocurrency wallet if needed
3. Kraken
Kraken aims to be more than just a cryptocurrency exchange. It offers access to over 70 different cryptocurrencies and also helps businesses accept cryptocurrencies.
Further to this, Kraken aims to be a complete solution to beginner investors all the way through to more experienced investors and even offering an API for even more flexibility. Having been founded in 2011, it's one of the oldest cryptocurrency exchanges in the market.
Kraken's fees range from 0% through to 0.26% depending on 30 rolling volumes. Like many other platforms, Kraken doesn't charge for deposits using the Faster Payments Service, but deposits using SWIFT or CHAPS incur a £3 or £21 fee respectively.
Kraken also offers a higher trade limit of £72,000, which is higher than many of its competitors. Kraken is a great option for both new and seasoned investors, offering access to a good range of cryptocurrencies whilst having great fees.
The only thing for new investors to be aware of is they have no built-in wallet, so one will be required to take currency from the platform for use outside of the exchange.
Pros
Cons
Great for all types of investors, whether new or
seasoned
Fairly complicated fee structure, which does
decrease as volumes improve
Good selection of currencies supported
No built in wallet which could be an issue for new
investors
Low fees
4. Crypto.com
Crypto.com is easy to see as way more than a platform or exchange. It offers solutions to retail investors, institutional investors and businesses looking to accept cryptocurrencies.
It even offers features you might expect to see from a bank, such as cards that offer you perks (in a similar way to American Express) or even interest rates of up to 8%, depending on how much you deposit with them.
With access to over 100 cryptocurrencies, Crypto.com offers a very competitive range of cryptocurrencies compared to other platforms.
When it comes to fees, Crypto.com charges in a similar way to Kraken in its progressive fee structure, starting at 0.4%, decreasing to 0.04% depending on volumes. They also don't charge for deposits, but they only accept USD, meaning a UK customer may incur both fees from their bank and incur costs in terms of GBP/USD spread.
Crypto.com is a great solution for both beginner investors and advanced ones, but also for crypto users who are looking to get more than just trading out of their platform or exchange. Their card solutions allow for customers to receive great rewards and interest rates, depending on how much they store on the cards.
The main downside is that new cryptocurrency investors may find their site a little complex and confusing, especially with all their additional products.
Pros
Cons
Offers up to 14% interest on cryptocurrencies
Quite a complex website which isn't easy to
navigate
Offers a Visa card with up to 8% cash back
Only accepts USD, which could hurt non USD
customers
Offers over 100+ cryptocurrencies
5. Gemini
Gemini was founded in 2014 by the Winklevoss twins and was launched to customers in 2015 and is one of the top platforms by volume.
Unlike other companies, Gemini goes that little bit further than other cryptocurrency exchanges in that they hold an EMI licence and are insured against hacks to help provide that bit more peace of mind.
They also have quite a complex trading platform for those looking to execute more than just simple buy/sell trades, such as
advanced charting and multiple order types. As of today Gemini offers over 40 cryptocurrencies but does have some larger coins missing such as Ripple, which might be an issue to some traders.
As an overview, Gemini charges start at 0.35% for trades under $500,000 and decrease down to 0.03% for trades over $500m. It also charges a flat "convenience fee" of 0.5% on all transactions.
Whilst Gemini is another platform looking to target all areas of the market, their higher fees may be an issue to experienced traders making big trades which may limit its appeal to some.
Pros
Cons
Holds an EMI licence in the UK
Some of the bigger cryptocurrencies, like Ripple, are
missing
Low funding amounts required to fund and account
Expensive for smaller trades which might be more
common to beginners
Great teaching resources
6. Gate.io
Gate.io was founded in 2013 as a one-stop-shop trading service offering more than just traditional crypto exchange services. Gate.io offers finance options, such as lending, borrowing and investing solutions and they offer payment for mining services.
It's also one of the market leaders in cybersecurity. Gate.io provides access to over 100 cryptocurrencies and offers
margin trades and margin lending to customers.
Gate.io has some of the lowest fees in the market, charging 0.2% per trade and they don't charge for deposits and fees for withdrawals. That being said though Gate.io doesn't accept any Fiat currency meaning customers can only deposit or withdraw in existing cryptocurrencies.
Gate.io is really focused on those who are security conscious and have some experience trading both cryptocurrencies and fiat currency and are looking to get access to different options available to them. Whilst their fees won't really be the cheapest, they will always be competitive, especially in line with how secure their platform is.
| Pros | Cons |
| --- | --- |
| Highest security out there | Can only deposit and withdraw in cryptocurrency |
| 100+ cryptocurrencies available | There are other providers out there with lower fees |
| Other services available like lending and borrowing | |
7. KuCoin
KuCoin claims that 1 in 4 crypto holders worldwide has cryptocurrency held by them. It offers access to over 200+ currencies and has very low fees.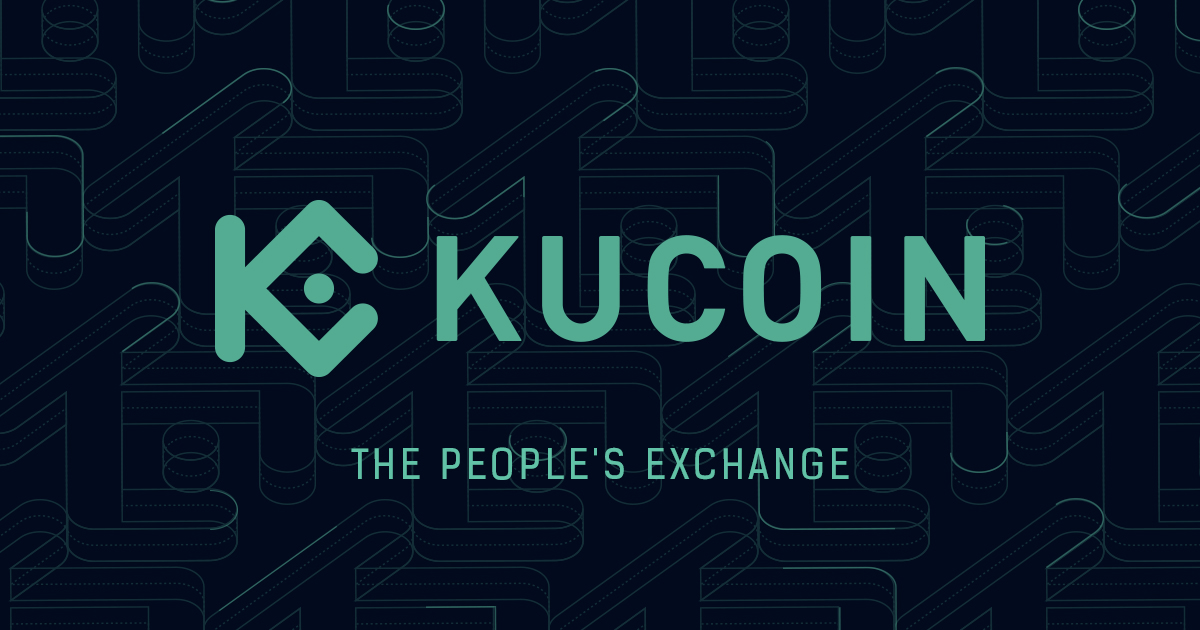 KuCoin also offers access to margin trading allowing you to make more money than your current funds might otherwise, but beware, like most leveraged trading, you need to keep enough money in your account to cover losses.
KuCoin offers a trading bot that copies the trades of the most successful people on their platform, minimising the amount of market research and following you need to do. KuCoin also offers a lending/borrowing platform allowing customers to either lend or borrow cryptocurrency at competitive rates.

KuCoin charges low trading fees at 0.1%, as well as not charging any deposits and minimal, albeit varying fees to withdraw from the platform. It's worth noting that KuCoin also doesn't allow account funding from fiat currencies and can only be funded using cryptocurrencies.
That being said they do allow customers to buy cryptocurrencies using fiat currency, but this is subject to more fees as part of this service.
All in KuCoin is great for those willing to navigate their website and get used to it. Once used to this and the fact you can't use bank deposits, KuCoin offers a number of great services to investors of all levels, from their trading bot to help either time-pressured or less-experienced traders, all the way through to leveraged trading which will be useful to more experienced traders.
Pros
Cons
Intuitive user experience once used to it
No bank deposits
Leveraging available
Fairly complicated for new traders
Other services available like lending/borrowing and
their trading bot
8. Bitstamp
Bitstamp was founded to foster safety and security, aiming to be seen as more of a financial institution than something that might have risks associated with it, targeting customers who prefer this approach. With this in mind, Bitstamp outperforms most of its competition in regards to security protocols and uptime.
Bitstamp has a simple and cheap fee structure, starting at 0.5% for all trades reducing to 0% once reaching a set threshold. They also offer free bank deposits using the faster payment system, although they charge a flat £2 withdrawal fee.
If using your card, they will charge a flat 5% fee for this, but be aware, your card issuer may charge you additional
fees too.
Currently, Bitstamp only supports 5 cryptocurrencies on their platform. It is really aimed at nervous investors who want to get involved in cryptocurrencies but are nervous around security, stability, and the uptime of the exchange over anything else.
| Pros | Cons |
| --- | --- |
| Market-leading security | Low amount of cryptocurrencies supported |
| Market-leading uptime and stability | Fewer features than other platforms |
| Great customer service | |
9. Bittrex
Bittrex was founded by ex-Microsoft engineers, with security always being a big part of their venture. Their platform has never been hacked and has many security and stability features to make it another market leader in these areas.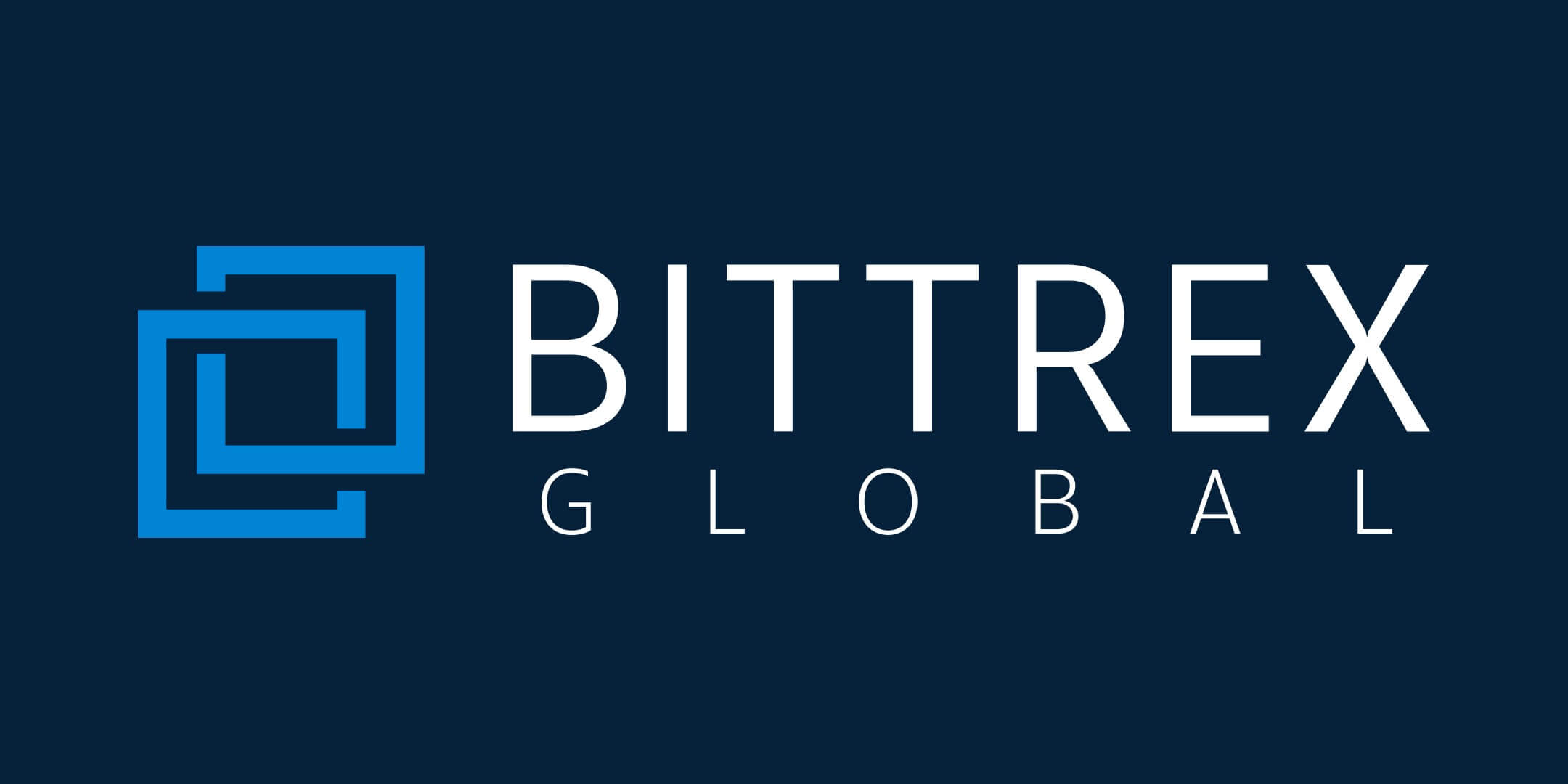 It had issues in the past around client verification, although it claims to have now resolved this, however it did cause its BitLicense application to be rejected in New York.
Whilst this may not have any impact in the UK, London and New York have long held similar views on cryptocurrencies and so this could bring an impact to UK customers, although there's a good chance it won't.
Bittrex's fees are much steeper than its competitors, charges start at 0.75%. On this, it also charges for withdrawals although
it doesn't charge for deposits unless they are using cards where it will charge 3%.
Bittrex is a great platform for customers looking to get access to Bitstamp's security and stability, but want access to more coins too.
| Pros | Cons |
| --- | --- |
| Security-focused | Very high fees |
| Offers a lot of cryptocurrencies | Not many features compared to competitors |
| Great customer service | |
10. Coinjar
Coinjar was founded in 2013 and has over 400,000 monthly users as of today. Right now, Coinjar only supports 13 cryptocurrencies, which could be enough for those looking for their first UK crypto exchange, but is likely to not be attractive to more experienced cryptocurrency traders.
Added to this, Coinjar engages in industry-standard security practices to help secure their platform, whilst not market-leading, it's definitely more than some of the other players out there.
Coinjar doesn't charge fees for any withdrawal or deposit, except for a 2% fee on their instant buy product. Their fees also vary between 1% through 0.04% depending on the type of trade used, but by and large, these are very competitive compared with other platforms out there.
Coinjar is a great option for those looking to get involved with cryptocurrencies. It offers low fees, a small yet good selection of cryptocurrencies and comes with a Visa card to allow customers to easily spend their crypto in the real-world.
| Pros | Cons |
| --- | --- |
| Offers a Visa card to spend crypto | Only supports 13 cryptocurrencies |
| Great user experience for beginners | Limited functionality for more seasoned traders |
| Built-in wallet | |
What Is a Cryptocurrency Exchange and How Do They Work?
At a fundamental level, the best way to purchase cryptocurrency is using either a trading platform or an exchange. A cryptocurrency exchange is a tool that brings buyers and sellers together to trade currencies at agreed rates, typically taking a cut of the trade as a "finders fee".
This varies to a broker as these platforms act as the middleman in the transaction, buying the currency at their rates before selling it on to another party at a different agreed rate.
Other differences are that exchanges tend to charge steeper fees to fund or withdraw from your account in fiat currency. Also, because brokers are offering a regulated product and/or service, there tends to be more security in their services and a lower risk of being the victim of a hack as these services are audited by national governing bodies, such as the SEC or FCA.
There are different types of exchanges. To start with, a centralised exchange (CEX) is the most common type, being used to bring parties together for a transaction and handles the exchange of the funds through their own accounts.
By contrast, there is also a decentralised exchange (DEX), this is where the platform works to just brings the trading parties together to complete the trade directly with each other. At their core premise, cryptocurrency exchanges are platforms designed to bring two parties together to facilitate the trade of cryptocurrencies.
How to Choose the Best UK Crypto Exchange
Choosing a cryptocurrency exchange in the UK is ultimately a very personal decision, it boils down to what each person prioritises in their exchanges, some people prefer lower fees whilst others will prioritise security.
Some will want to get longevity out of their platform and not want to worry about migrating at a later date, others will want functionality based on their experience and won't mind moving platforms. Below are some things to consider when choosing a crypto exchange.
Ease of Use
Ease of use goes without saying, if a platform is difficult to use, it's going to make it a painful experience and could lead to some dissatisfaction with cryptocurrency in general. Ease of use is also important in those moments where selling or buying an asset is critical, and a clunky user experience only makes it harder to capitalise on these opportunities.
Security
Platform security is worth looking at from 2 different angles. The first and foremost is the security of coins and other currencies held in the platform, which is obvious. The second one is whether the platform security is going to be satisfactory by the regulator.
If it's not, this could lead the regulator to take action, which ultimately is for the good of everyone, but in the interim could cause difficulties to use the platform, which might cause funds to be held up unnecessarily.
Fees
Fees are a subjective thing to look at, if someone is a low volume trader then this may not be such an issue as there may be other benefits to a platform that outweigh fee costs, but these do ultimately add up.
It's worth looking at the functionality of the platform versus the platform fees and determining whether they are worth it. If the end goal is big trades with no other aim, then a lower fee platform would be better, if the end goal however is buying and then lending out, fees could be worth it for the functionality.
Functionality
Tied into fees is functionality. Look into the functionality that's needed to achieve your goals and decide from there. There is no point in signing up for a platform that will be outgrown in six months, especially as getting used to a new user interface can be a pain.
Supported Cryptocurrencies
Supported cryptocurrencies may not be a deal-breaker for everyone, the top 20 coins make up 90% of usage after all, but it might be an issue, or flexibility may be wanted as part of your trading strategy.
Liquidity
"Liquidity in the most simple form is how quickly can your cryptocurrency be converted into cash without the assets value suffering". Given the volatility of the crypto markets, this is incredibly important to consider when choosing a platform.
This becomes even more important when using leverage, as the inability to convert could wipe out more than the initial trade was worth. By and large, this is mitigated by how many users a platform has, and generally, the higher the number, the better.
Regulation
Whilst there is little regulation in the UK around cryptocurrency, there are steps platforms can take to court favour with the regulators, including getting licenses they don't need but the regulator likes platforms to have, such as an EMI licence.
Whilst it might not impact volatility too much (as seen with the impact to cryptocurrency with the FCA ruling), a platform that is on better terms with the regulator is likely to get treated a bit better than a platform that looks to go against them consistently.
Customer Support
As with most financial-related platforms, customer support is important for building trust and confidence in the platform. In the best possible scenario, a lack of customer support makes using a platform difficult, in the worst-case scenario, it might cost money, so it's definitely worth considering when choosing a UK crypto exchange.
Processing Times
Although they can vary between differing coins, it's worth looking at processing times when choosing a platform. These processing times could result in additional costs being incurred and is definitely worth investigating further.
Wallet Security
Differing from platform security, wallet security refers to where the platform provides a wallet to store cryptocurrency. Generally, these wallets are considered "hot wallets" meaning they are always online and don't benefit from the same security that cold wallets do.
Cold wallets benefit from not being connected to the internet, unless in active use, thus adding an additional layer of
protection. By and large, it's always safer to use a cold wallet, but if you are going to use a platform's hot wallet (as it could be much cheaper, especially when starting out) it is worth double-checking their security protocols.
Longevity of the Platform
Whilst this does tie back into functionality, it's worth always considering whether the platform can support long-term ambition. If you're in this for the long haul, having to change platforms could be irritating and could potentially cost a lot of money in deposit and withdrawal fees to migrate over. So it may not be an issue when starting out, but at a later date could be painful.
How to Use a Cryptocurrency Exchange UK
The user interface on cryptocurrency exchanges may differ, but some features available on these platforms are permanent and thus, can be easily located by even first-time visitors. Therefore, you can take the following steps to use a cryptocurrency exchange:
Sign up with your email address and complete email verification.
Go through the KYC process to verify your identity and increase transaction limits.
Enable 2FA and other security measures provided by the platform.
Access the deposit button and use your preferred option (fiat or crypto).
For fiat deposits, you're typically provided with a bank account to transfer funds. Once the deposit confirms, you will see them on your exchange account.
For crypto deposits, get the address for the asset you want to transfer and send funds from your external address. Wait for network confirmation to access the funds on your exchange account.
Locate the "Buy" button if you wish to sell fiat for Bitcoin or other supported cryptocurrencies.
For crypto-to-crypto trades, find the "Markets" or "Exchange" tab and select the suitable trading pair, e.g. BTC/ETH to sell Bitcoin for Ethereum.
Choose the order type and complete the trade.
Where to Store Cryptocurrency After Buying on an Exchange
Once you've bought your cryptocurrency on an exchange, it then raises the question to a lot of newcomers as to where to store it. There are many services that are great for beginners who offer wallets, but some of these may not be compatible with some exchanges as they may be used to try to keep users on their platforms.
At a top level, there are two main separate places for a user to store their cryptocurrency, either in a hot wallet or a cold wallet, there are also paper wallets to consider.
The main difference between hot and cold wallets is connectivity to the internet. Hot wallets are either mobile or desktop wallets that store cryptocurrencies that are connected to the internet. They also have public and private keys to help with transactions but also security.
Some of the main benefits of hot wallets are they are normally free and sometimes even provided by your chosen exchange. Another benefit is that they store any type of cryptocurrency. The main drawback to hot wallets is that they are more vulnerable to being hacked than cold wallets, which could be a real concern to anyone holding significant amounts of cryptocurrency.
A cold wallet is a small device that like your real wallet you can carry around at any given point. The main advantage of a cold wallet is security, given it's a device that is kept offline and unplugged from a computer or phone, it makes it much harder to hack and steal cryptocurrency from.
The main drawbacks are they can be expensive and some are limited to the different cryptocurrencies they can store. It's also worth noting that cold storage devices are also susceptible to damage.
Finally, there are paper wallets that are similar to cold wallets in that they are offline and involve printing out your keys as a QR code on a piece of paper for safe storage. It's also worth noting that they can be free too, giving users the benefit of cold storage devices at the cost of a hot wallet.
FAQs
Are UK crypto exchanges regulated?
Beyond cryptocurrency being ruled as a property you can own, there is no such regulation around crypto exchanges in the UK, although services must be registered with the Financial Conduct Authority and must operate within the parameters they set down, even if there is no regulation. There is also another non-mandatory regulation a crypto exchange could pursue like an EMI (electronic money institution) licence, which helps provide further protections to consumers and is likely to improve a company's standing with the regulator.
What is the cheapest UK cryptocurrency exchange?
This depends on the currencies you're looking to buy, use of leverage, how you will fund the account, and so forth. Binance tends to be seen as a good option but could be a little overwhelming for new users. Another option could be Kraken, with slightly higher fees, but easier navigation and use for beginners.
Do UK crypto exchange platforms offer leverage?
Yes, some crypto exchanges do offer leverage and normally advertise it.
Is Binance better than Coinbase?
This is a deeply personal question and ultimately rests on your end goals and desired platform functionality. Binance definitely offers more functionality at a lower cost, but Coinbase is easier for beginners to use, so it depends on where you are in your crypto journey. Remember, there's nothing stopping you from using Coinbase whilst learning the ropes then switching to Binance once you have more experience.
Which Bitcoin exchange is safest?
Again, this is a pretty subjective question, as people who have great relationships with their exchange will feel strongly about one thing or another and ultimately few of them have been successfully hacked yet, but this doesn't mean it couldn't happen. If you wanted to get an idea though, sign up with one of the exchanges that is rated as being more secure and from there you'll have a good idea as to how safe you feel with each broker.